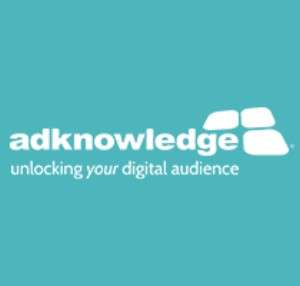 Best offers, best support and best monetization that you will ever find somewhere.
Is really hard to get accepted into this kind of network.
Adknowledge is private and elite network for your apps and for your content.
Did you know that apps and mobile content is popular each day more and more ? I think you propably do, but how you can run your offers and ads in apps that you don't own ? You have to join network that app creator is working with and since Adknowledge has almost every app creator, then I really recommend you to join Adknowledge network if you want to "catch" the best opportunities. And in this Adknowledge review you will discover why you should join it.
As advertiser is really easy to get accepted and make profit inside Adknowledge network, but what about affiliates ? Well, honestly I join Adknowledge as affiliate (or publisher if you want to call it like that), so what you need to know before you will fill registration ? In this review I will focus mainly on publishers part (only because I am not any product creator and paid traffic is not what I like, so I joined as affiliate).
Why to join Adknowledge – Lets be honest in this review
As advertiser – it has really huge database of affiliate marketers that are waiting for your offers and it's a lot of cheaper than Google Adwords or Bing ads actually. And as publisher (if you have any mobile app, it is best decision that you will make if you decide to monetize your hard work). And since Google AdSense share only 68% of earnings to you, Adknowledge will share almost everything with you. So more money for advertisers and more money for publisher (affiliates).
Also another reason to join Adknowledge is fact that it has really awesome and friendly support – even if you are affiliate or advertiser, they will help you to setup your first campaign (my affiliate managers spent almost one hours only with me). Also interface of Adknowledge is really friendly.
Big – really big reason why to join if you have mobile app is fact that they will assist you while adding monetization parts into your app. In other words they will do all hard work and you will collect money. Isn't that nice ? Or if you want, you can also do it yourself (if you have some experiences with programming, I will prefer DIY).
Warning !
I was personally deleted on this network without any reason. So I recommend you to check these networks.
Cons of Adknowledge – Adknowledge Review
Yes, also Adknowledge has some cons – as I was talking at the beginning of this Adknowledge review – it is really hard to get accepted into this network, because it's really valuable and premium network that you want to try. Also I was looking for other reasons to not join, but this is only one reason that I have on my mind right now. Its really awesome network.
Also there is huge chance that they will call you if they are unsure about you and your experiences, but they didn't call me when I created my account. But some members reported that they actually called them. But don't worry, just tell them (or you can lie) that you really experience with marketing (tell them that you are doing SEO or social media etc..).
My Last Words In This Adknowledge Review
So if you are looking for top network that will help you to monetize your content, Adknowledge is choice number one. So go try it and if you have any questions about generating traffic and making money with Adknowledge, don't be shy and actually contact me and I will assist you. Well I believe that this Adknowledge review helped you to make the right decision and also that this Adknowledge review was helpful and useful.
>> Join IT Now ! <<

---
Click Here