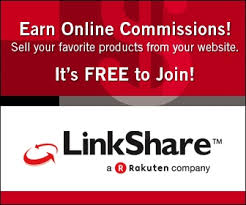 It really easy to get accepted into this network, very friendly support.
Products and offers only for western countries, no instant registration.
Very professional network with a lot of advertisers that you can choose from.
If you are planning to join Linkshare, then you really should read this Linkshare review, because I will show you why I recommend you to join Linkshare and on the other hand why you should avoid this network. At the end of this review you should make your own decision if you want to join or not. Actually I joined this network about three weeks ago and in this review I will share with you my thoughts. Also is really important to say that I joined as affiliate (or publisher if you want).
First thing that you will notice is fact that registrations are almost instant, so big plus for Linkshare. Again remember I am talking about affiliates registration, if you want to join as merchant feel free to contact me via email and I will try to help you with registration and answer all your questions.
So Why You Should Join Linkshare – Honest Linkshare Review
Well if you login into dashboard, you will notice that there are a lot of offers and products that you can choose from. So interface is very friendly and also you will notice that each day there are new advertisers, so you can imagine how big database with products and offers is. But I don't want to talk about products and offers (yes they are important, but I think that every network has really great products that you can choose from).
Really important is fact that there is very professional and friendly support – for example once I contactem them via email, because I needed help with my tracking urls. They responded very quickly and also they offered me virtual assistance for free. So I can honestly say that their support is really awesome compare to other affiliate networks (for example Clickbank support really sucks).
Ok as you may notice Linkshare has really great advantages, but what about cons of this network ? Yes, Linkshare is not perfect, so there are my thoughts why you should not join Linkshare.
Linkshare Review on Youtube
Here is my Linkshare video review…
)
Register on Linkshare Today
Why You Should Avoid Linkshare – Lets be honest in this review
I will be honest, so I have to say that this network is not for beginners. You know, you need to have some experiences in internet marketing field to make real business using Linkshare network (or any other network). Yes, you can join without experiences but it will hard for you to make stable income. Think about that before registration. It can save you a lot of time and problems.
Next thing that I don't like about Linkshare is fact that if you want to promote some products, product owner have to approve you first. Well 99% products owners will approve you almost instantly, but you have to still wait. In other networks you will grab link and you are done. Anyway that all cons of this network that I have on my mind, otherwise this is really awesome network.
My Last Words In This Linkshare Review
If you are looking for high quality network with thousands of products and offers that you can choose from, Linkshare is really good choice. I am actually making about 2.000 dollars per month only from Linkshare and it is really awesome network to work with. And if you want help with your account or if you have any questions about making money online, feel free to contact me anytime.
Also I believe that this Linkshare review helped you to make the right decision and that you found this Linkshare review useful and also helpful. So go and make some real money!
>> Join IT Now ! <<

---
Click Here