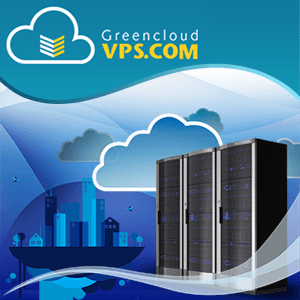 Nice private proxies, seo tools hosting and VPS SSD!
Sometimes they support is a little bit slower, but ok!
IF you are looking for reliable VPS hosting, then Green CLOUD VPS hosting is what you need!
Going online today is one of the most famous marketing strategies that people are implementing.
Aside from the usual printed ads, there is a need to expand the market by taking a venture into the online world. But did you know that this is not as simple as it sounds? There needs to be a secure, efficient, and dedicated solution for each user who wishes to establish their own network.
A webpage and a connected network may not be enough. By integrating a private and a dedicated server for users that are exclusive to the enterprise, a more secure connection can be established. These types of servers are already the norm today.
There is no business that can directly transact with clients without the use of their private network because they will be risking information leaks in the process.
Green Cloud VPS is a platform that can cater to different users who are in need of support for their online network. By getting a plan that is well suited to their needs, business owners and individual cater to the different changes and trends that may occur within their network.
For traffic, usage, and even security purposes, one of the most basic solutions for an enterprise is their ability to establish a secure and problem-free connection for their clients. This is what Green Cloud VPS is all about.
For many enterprises in the world, one of the most important components that they need for their business is their own virtual private server, and Green Could VPS is a platform that can provide it for them. This website features a lot of options for different users who are aiming to improve their online systems.
There is a shared hosting plan, a virtual server, and a dedicated server plan that can accommodate users who are expecting light to heavy traffic. All plans come with a 30-day money back guarantee and an all year support system.
This means that maintenance, updates, and other troubles can be easily overcome because support teams will be there to help out the client in case they need it.
Green Cloud VPS is now providing virtual private server services to over 50 countries in the world, and this gives the assurance of high quality outputs. From individual pages to big enterprise websites, this platform is able to support it all without any problem.
Different storage and memory allocations are given to each plan so it is basically customized according to the expected usage. Starting at less than $5.00 a month, you can expect a great deal of improvement for your network.
For private and dedicated servers, the system will be more secure because unauthorized access will be prevented, traffic can be managed efficiently, and transactions can be done without any delay.
Users can choose their own domain with support from different OS like Windows, Linux, and Mac. The easy interface and control panel that controls the server ensures that even beginners can work on it.
>> Get IT Now ! <<

---
Click Here
or check Green Cloud VPS Reviews on Affgadgets.com